What You Need to Know About New Jersey Architectural Embossers
When an architect in New Jersey is approved by the board and they have paid all of their required fees, they will receive their license, and a seal press. This proves that they are authorized to do business in the state. They will need to use their New Jersey architectural embossers and seal when creating drawings, reports, plans, and other documents pertaining to architecture. They need to use the New Jersey architectural embossers and seals on documents prepared by others they've had direct control over as well, such as employees at their firm.
Features of the New Jersey Architectural Embossers and Seals
The New Jersey architectural embossers and seals need to conform to the rules and regulations of the state. The circular seal needs to contain the name of the architect at the top of the center circle, and below that will be their license number. On the top portion of the outer circle, will be the words "State of New Jersey" and the words "Registered Architect" will appear on the bottom part of the circle.
In New Jersey, the state provides the license number, certificate, and seal press, which means that the state is actually in charge of that property. In the event the license is suspended or revoked, or that the architect doesn't renew, he or she needs to return the seal presses and certificates to the board. If the architect does not return the New Jersey architectural embossers and certificate, they are subject to other fees and penalties.
The board will replace the certificate or New Jersey architectural embossers seal press for a fee, along with a certified statement or affidavit that shows their seal press or certificate has been damaged or lost and is unable to be recovered. It is also possible to obtain a duplicate seal press, also for an additional fee.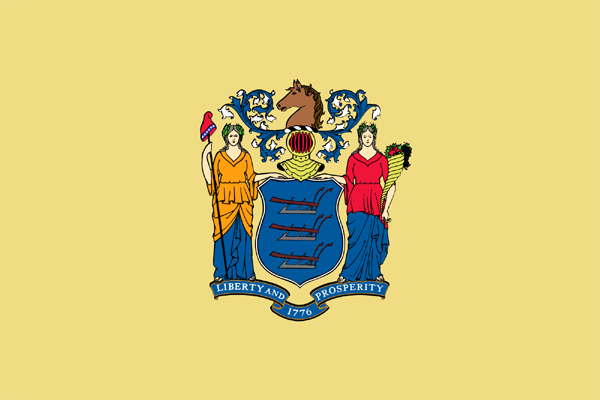 The state will also allow the New Jersey architectural embossers to be kept as a memento by families of deceased architects. However, the family will be entirely responsible for the seal to ensure that it doesn't get into the wrong hands by someone who may use it to perform architecture illegally. While it is rare, it is something that could occur, so families will want to keep the New Jersey architectural embossers safe and secure.
Something that's important to remember regarding the New Jersey architectural embossers and seals is that the seal is only valid when issued by the state. It is not possible to obtain a seal in any other manner in this state. In addition, those who do use unofficial seals are subject to penalties up to and including suspension of their license. To learn more about the rules and regulations governing architects in NJ and how they can use their New Jersey architectural embossers, you can check out the state's handbook for architects.