Understand Which Virginia Notary Supplies You Need
The work of a notary is most definitely to be described as "official". When you become a notary in Virginia, you are tasked with very specific and authorized duties that are meant to help reduce problems such as fraud or false statements. Because of that, you are also required to obtain specific Virginia notary supplies that help you in the execution of your duties.
If we look at the issue from start to finish, we see that the first of the different Virginia notary supplies and requirements are that you must meet the list of qualifications. If you do, then you can visit the website of the secretary of the commonwealth to begin the application process. With your application, you will be making an oath, submitting fees and letting it be known that you would like at least one four-year commission. Note that the state is one of the few with traditional and electronic notary options - for this article we are looking strictly at the requirements for the traditional notaries in Virginia.
When you are appointed by the state, you receive a Notary Certificate that you will then use to obtain the other Virginia notary supplies necessary for the work.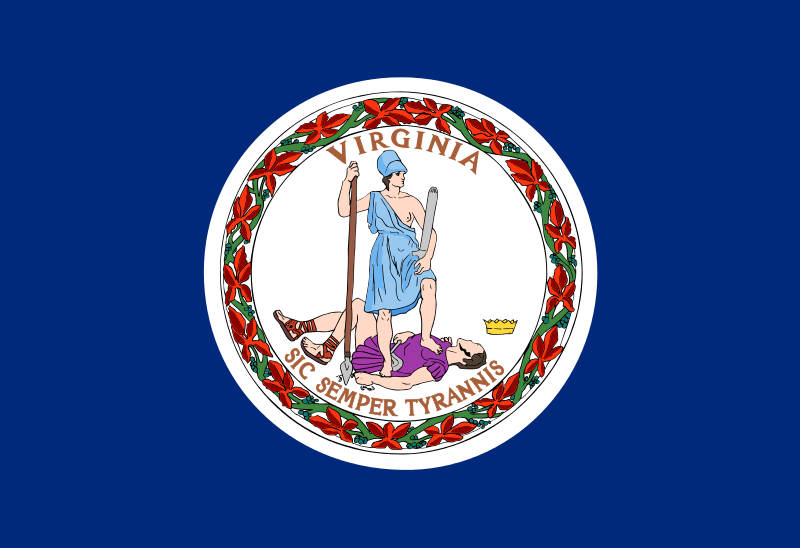 What Are the Other Virginia Notary Supplies?
In addition to a formal application and a commission from the state, the other key Virginia notary supplies are your seal and your notary record book. The seal is something that must be created by a knowledgeable vendor of Virginia notary supplies familiar with the layout, design, and other criteria. These include:
You may choose an ink stamp or embossing seal
The seal must be photographically reproducible and the stamp must print legibly and clearly
The seal must indicate your name as it was commissioned
The seal has to feature your title written out as "Notary Public"
It must also feature the name of the state as the "Commonwealth of Virginia"
The expiration date of your commission should be written as "My Commission Expires" followed by the date in the MM/DD/YYYY format
Though this is key among your official Virginia notary supplies, you are also tasked with keeping an official record book of any notarial act you perform.
Know the Required Virginia Notary Supplies
Your mandatory Virginia notary supplies are different from those of notaries in other states. After all, you are not required to post a surety or notary bond, and you don't have to attend a state-approved training course or pass a state exam. However, your Virginia notary supplies do include the need to use a notary record book if you provide electronic notarial acts. If you are a traditional notary, the journal is not mandatory but is recommended. After all, notaries can be called upon to testify about their actions and a journal or record book is remarkably handy in such instances.
It is going to document the many authorized duties you have performed. These include:
Performing verifications of fact
Certifying copies
Taking acknowledgements
Certifying affidavits
Administering oaths
Certifying depositions
Administering affirmations
Taking proofs
Any of these notarial acts is significant and worthy of using only the best Virginia notary supplies possible. Consider that you are required to mark any document with your seal, and it must be clear and legible. If not, it is definitely unprofessional in appearance and may even be deemed invalid. Thus, finding a vendor of the highest quality Virginia notary supplies guarantees that you always present yourself as a committed professional capable of performing your sworn duties.
Additionally, your term of office is going to run for a minimum of four years. If you are an active and busy notary, you will need Virginia notary supplies that can stand up to the years of use. Though you do need to restock Virginia notary supplies or purchase updated seals when you renew a commission, you can spare yourself headaches and added expenses by purchasing devices and supplies from quality vendors.
The work of notaries is very important, and you want any of the acts you perform in your capacity as a Virginia notary to reflect your dedication to excellence. This can only happen when you use the finest seals and supplies.