Nebraska Engineering Seal Stamp
Nebraska engineers who are licensed in the state are required to use a specific engineering stamp on all reports, plats, drawings and other documentation created in an official capacity as an engineer. Understanding the requirements of the seal as well as the Nebraska engineering seal stamp options available will help you ensure compliance with all state regulations when purchasing and using your seal.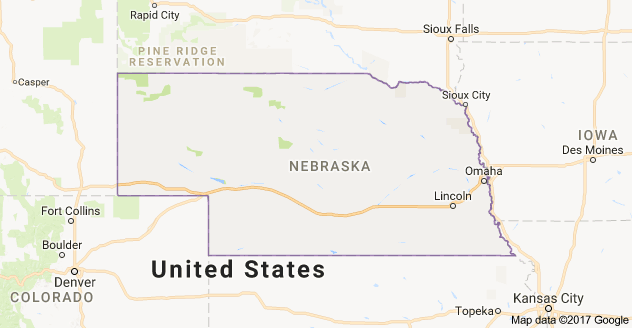 Size and Format Requirements
Each Nebraska engineering seal stamp has size requirements that must be followed in order to be in compliance with state requirements. These seals can be 1 ½" diameter or 1 ¾" diameter. The seal can be in the form of an embosser, rubber stamp or a digital image providing that all have the correct size and appearance required by the rules and regulations.
The Nebraska engineering seal stamp must have two circles with one inside the other. In the space between the circles, the words "Professional (Discipline) Engineer" (parentheses optional) and "State of Nebraska" must be included. Inside the smaller inner circle, the licensee's name and license number preceded with an "E" are required.
When using a Nebraska engineering seal stamp, engineers must include their hand-written signature along with the date. This must be written across the seal, without covering the license number or name. This seal must be used on all tracings, copies and originals of any calculations and technical documents. Any reports or documents that are drafts do not require the seal, providing that it is clearly marked as such.
When a Nebraska engineering seal stamp is used on electronic documents, engineers must use a program known as an electronic revision approval system that invalidates the seal or makes it disappear if any changes are made to the document. If use of this type of system is not possible, users must note that the document is not considered certified along with the name and date.
There are a number of options available for Nebraska engineering seal stamps. Options such as pre-inked, self-inking and regular rubber stamps are acceptable if the seal meets the Nebraska requirements. Other options include embossing seals rather than using those that require ink, as well as digital seals that can be used for electronic engineering documents, reports and drawings.
Understanding Nebraska Engineering Seal Requirements
It is important for all licensed engineers in Nebraska to make sure they understand the rules and requirements governing the use of the seal. When the Nebraska engineering seal stamp is used, it denotes that the engineer is responsible for the creation of the documents directly, or that he or she directly supervised it. Affixing the seal indicates that the reports or drawings are in compliance with all rules and codes. Engineers who would like to find out more about the Nebraska engineering seal stamp should visit the State of Nebraska Board of Engineers and Architects website to find out more to ensure proper compliance with all seal usage requirements and licensing information.