Lean About the Essential Utah Notary Supplies
Unlike many states, notaries in Utah are appointed by the lieutenant governor and anyone interested in becoming a notary can learn about the application process by visiting the lieutenant governor's website. Interestingly enough, this is not the only way that notaries in Utah differ from others.
For instance, among the most relevant Utah notary supplies are what are known as "notary seals" and according to the state's guidelines, they must be in the form of an ink stamp, AND the ink stamp has to print in purple. Of course, that is getting a bit ahead of things as we need to consider what other Utah notary supplies you may require in addition to a seal.
To begin with, anyone who wants to serve as a notary in the state will need to know the different qualifications that apply. If they meet them, they can then start to build their application package. This has to include:
Taking and passing the state exam
Obtaining and having proof of a surety or notary bond in the amount of $5k
Paying all applicable fees
A completed application and oath
With these Utah notary supplies and documents together, you can then obtain your commission to serve as a notary. The term of office is for four years and you always have the option of renewing - though the exam is not required with each renewal.
Once you do have a commission, along with a formal Notary Certificate (which includes your expiration information and commission number) you can then obtain that most important of Utah notary supplies - the notary seal.
The Notary Seal as the Most Important of the Utah Notary Supplies
Just like other states, the seal has to meet specific design requirements. We already mentioned the unique purple inking stamp, but the other criteria include:
It must be photographically reproducible
It will feature the notary's name as commissioned
It will feature the title written as "Notary Public"
It will feature the state's name written as "State of Utah"
It must feature the current expiration date for the commission written as "My commission expires on" followed by the date
There must be a reproduction of the great seal of the state
The seal is rectangular and sized at 1" x 2.5", and it must have a visible border
An embossed seal can be used in conjunction with the ink stamp, but not independent of it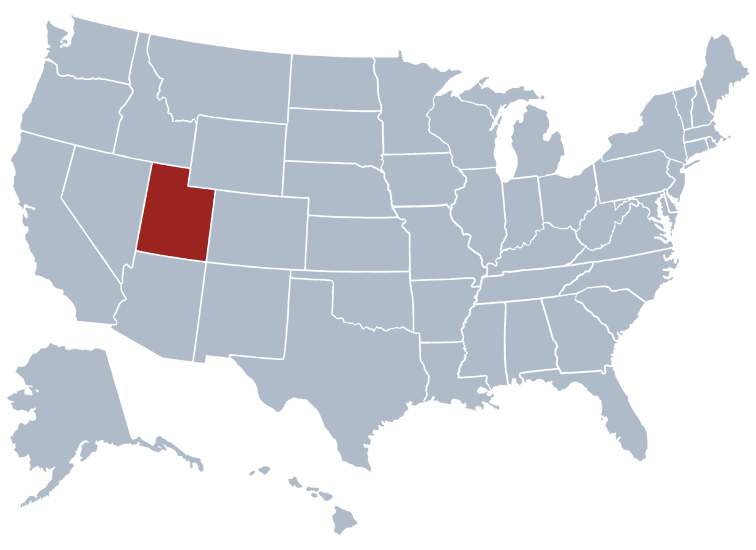 In addition to this most significant of your Utah notary supplies, you may want to consider the maintenance of a journal. Though the state never requires notaries to feature record books or journals among their Utah notary supplies, and indicates that some statutory requirements apply if a journal is kept, it just makes sense to have one among your Utah notary supplies.
After all, as many states note when they consider the use of record books - you may be called upon to testify about a notarial act at some point in time and it can be remarkably beneficial to have maintained clear records of every item you notarized.
 If you do decide to keep a journal as part of your Utah notary supplies, you will use it to document each notarial act, and these include your authorized duties to:
Certify copies
Take acknowledgements
Execute jurats
Take proofs
Administer oaths
Administer affirmations
Clearly, these are all very important acts and your Utah notary supplies should evidence your professionalism and attention to detail whenever you perform them. Your Utah notary supplies should be of the utmost quality. The seal has to print sharply, legibly and clearly, and should be provided by a reputable vendor of Utah notary supplies.
Remember too that the seal has to feature a reproduction of the state's seal, and it is only the finer providers of Utah notary supplies that can be counted on to have such unique graphics on hand. Additionally, there are other elements of a seal that must fit in with specific guidelines, and experienced makers of Utah notary supplies tend to have the solutions you need. Put your most professional image forward when you complete each notarial act using the highest quality supplies available.