How to Use the Mississippi Architectural Embossed Stamp
Architects in Mississippi are required to have a seal or a stamp that they use when they are certifying and signing documents pertaining to their business. It is unlawful for the architects in the state to work without one of these seals. In fact, the state doesn't consider the license to be valid unless the architect has sent in the Mississippi architectural embossed seal and had it approved. They need to have their seal in order, and provided to the board, within 60 days of the date that appears on their registration letter. If they don't provide the seal in that period, they can face disciplinary action from the board. In addition to the seal, they can also use a Mississippi architectural embossed stamp.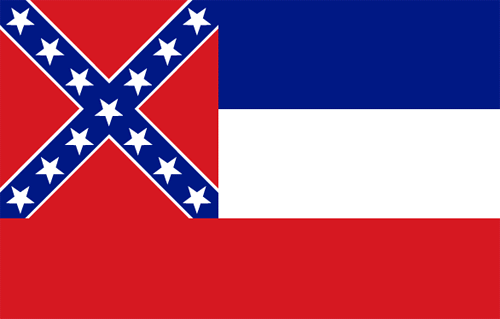 What Does the Seal Need to Look Like?
The Mississippi architectural embossed seal and stamp needs to conform to certain rules set forth by the board. If the stamp doesn't meet with these rules, then the board will not approve it, and the architect will need to get a new stamp. The current rules for the seal or the Mississippi architectural embossed stamp are as follows.
First, it needs to be circular in shape, and it has to measure 1 ½" in diameter. The Mississippi architectural embossed seal also needs to include all of the following information. It needs to have the term "Registered Architect State of Mississippi" around the outer portion of the seal. The name of the architect needs to be in the middle of the seal and below that should be the registration number.
Once the architect has their Mississippi architectural embossed seal or stamp, they will send a copy of it to the board. As mentioned, this needs to be sent to the board within 60 days. Upon receipt and approval of the Mississippi architectural embossed seals and stamps, the architect's license will then be considered valid and he or she will be able to start working in the state.
This is a relatively new rule for the Mississippi architectural embossed seals and stamps. If an architect in the state has already been practicing before the implementation of the regulations, they will be able to continue using their old Mississippi architectural embossed seal. However, any seals changed or upgraded now will need to follow the new rules. As always, it is the architect's responsibility to make sure they follow all of the current rules and keep up with any changes made to them.
It is generally a good idea for architects to keep up with what's happening on the Mississippi State Board of Architecture website. It can help to keep them apprised of things such as changes to the fee schedule, continuing education requirements and opportunities, registration law, rules and regulations, changes to the Mississippi architectural embossed seal and more.